REPOWERING & UNDERWATER COMPONENTS
Night Float Bertram 38 was repowered in 2015 with 2-480 HP Cummins Diesel. Over the course of 4 years of using the boat in different conditions it was discovered 1 3/4 shaft size was not sufficient for the application. The owner decided to increase shaft size to 2 1/4.
Necessary modifications were performed to accomodate 2 1/4 shaft and 4 bladed 23'' diameter x 28'' pitch Veem propellers.
All necessary parts were fabricated in our North Vancouver shop.
REFITTING AND CUSTOM DESIGN
Scepter 48 Sail Boat with Nissan 6 cylinder Diesel 90 HP was redesigned for 2 x 200 AMP alternators and new raw and fresh water pumps. All pulleys and drive system with serpentine belts were designed and fabricated in our north Vancouver shop.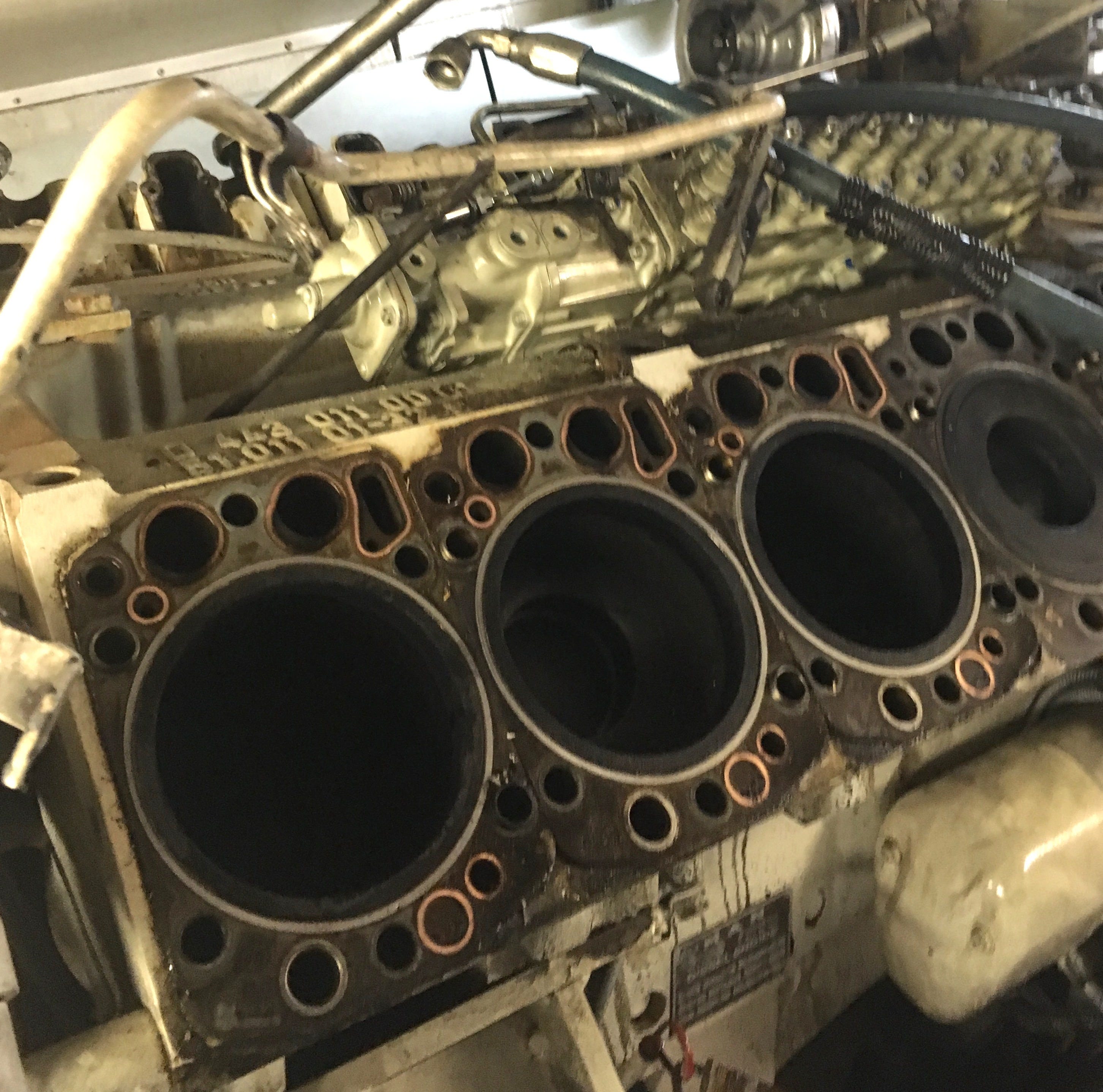 ENGINE REBUILT
In-frame engine rebuilt was done on a 820 HP V10 MAN Diesel after piston melt and seizure.